The Valkyrie (Morrighan) is a grade A Sword Mercenary.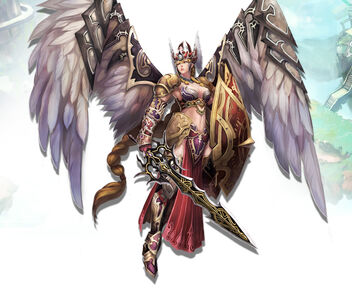 The Valkyrie is an agent of the divine. With sword and shield she protects her allies, while at the same time blessing them with greater speed and preventing the enemy from making physical attacks. She's an excellent tank.
You can have up to 1 of this mercenary.
Assessment
Edit
The Valkyrie is one of the best tanks in the game. Her skills are excellent, even for end game. Quickening is one of very few skills that can increase Action Power.
The Valkyrie is moderately priced to obtain, expensive to upgrade and inexpensive skill up.
Characteristics
Edit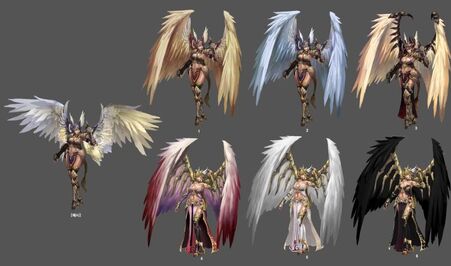 Attributes
Edit
Basic Attack
Edit
Recruitment
Edit
The Valkyrie was introduced with the The Flight of the Valkyrie Patch.
Upgrades
Edit
Multi-Hued Soul Crystal and Multi-Hued Soul Jewel.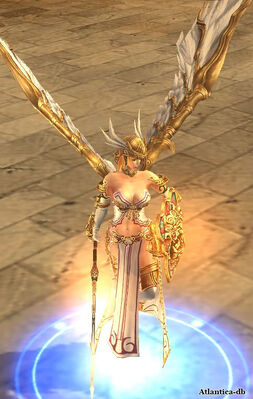 This Mercenary can use these Magic Skills:
The power of Odin's chain prevents the enemy from delivering physical attacks.
Blesses allies with Valhalla's might, increasing Action Power in normal battles and speed in TBS.
Has a change to summon Valhalla's blades and Stun enemies during a physical attack.