Trainee White Witch is a grade B Staff mercenary and a member of the Diabolic Legion.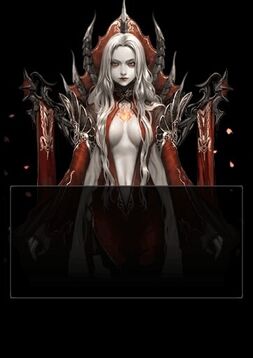 Once the emperor's beloved wife, she was warm, kind, and respected by many at the palace. But then Shen Hong fed her medicine that turned her dark hair stark white, and she transformed into a monster that could not live without feeding on blood. When Shen Hong was discovered, she took the empress hostage and fled. She began calling the empress "White Witch" to hide her true identity. Now, the White Witch cannot go a single day without blood and her mind has become addled. She still longs for the emperor who once loved her so much.
You can have up to 1 of this mercenary.
Assessment
Edit
The White Witch is a good damage merc.
She mid to expensively priced to obtain and upgrade.
Characteristics
Edit
Attributes
Edit
Basic Attack
Edit
Recruitment
Edit
Redemption Soul Crystal and Redemption Soul Jewel.
Legion mercenaries' skills automatically appear and increase level as the mercenary upgrades.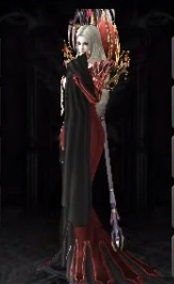 This Mercenary can use these Magic Skills:
Grants a chance to silence and deal damage over time (DoT) when hit by enemy magic.
Skill Levels
Edit
After the level 100 upgrade, this skill is added at level 25: -454 Health
Absorbs blood from enemies using a curse placed on you. Restores your Health when you strike enemies.
Skill Levels
Edit
After the level 100 upgrade, this skill is added at level 30: -1602 Health
Enemies hit with the physical attack of Seal of Evil are cursed. Health and Attack Power are reduced with every turn while the curse is active. This is the basic skill of the Diabolic Legion, that all Diabolic members have.