Trainee Hualin is a grade B Staff mercenary and a member of the Diabolic Legion.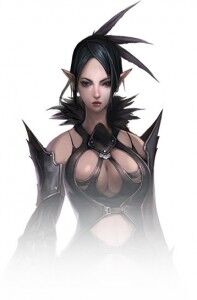 A woman shrouded in mystery. No one is quite sure when she joined the Diabolic. There are rumors that she is as powerful as the Sword Empress herself, but she serves Tianmo with utmost loyalty. She was right by Tianmo's side during the Sword Empress's Blood Purge, in which they wiped out anyone who opposed Tianmo. Hualin is always smiling, but those who know her well know her smile is actually a frightening thing. She's steadily working to increase her own stature amongst the sect, though no one knows what she's really up to.
You can have up to 1 of this mercenary.
Characteristics
[
]
Attributes
[
]
Basic Attack
[
]
Recruitment
[
]
Upgrade
[
]
Redemption Soul Crystal and Redemption Soul Jewel.
Skills
[
]
Legion mercenaries' skills automatically appear and increase level as the mercenary upgrades.
This Mercenary can use these Magic Skills:
Uses powerful meditation to strengthen Staff mercenaries (AoE). Every turn, allies will recover Health and gain Intelligence.
Enemies hit with the physical attack of Seal of Evil are cursed. Health and Attack Power are reduced with every turn while the curse is active. This is the basic skill of the Diabolic Legion, that all Diabolic members have.
Curses enemies to be weak against Staff attacks. Deals damage over time (DoT), with more damage taken by enemies afflicted by Magical Fire.