[EVENT] TITAN CHAMPIONS (February)
[
]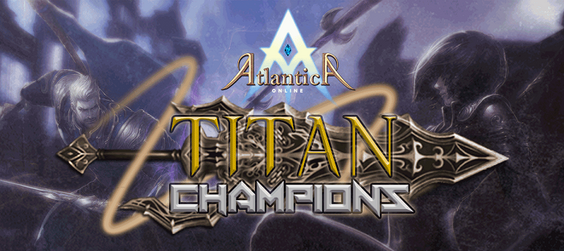 Atlantians!
  The new season is approaching and the time has come to call upon all brave warriors!
This coming weekend, the Special Titan Championship will be held!
  Event Dates: February 17, 2019
Mechanics:
[
]
1.  Participate on the free league to raise your rank.
2. Be eligible to join the Titan Grand Championship (Competition Rank 8 or above)
3. The Champion and the runner up will get additional rewards and will save a slot in the upcoming seasonal tournament.
==
Rewards: == Champion (1st place)
Atlas Ore x1000
White Package 30D
Star Stone Pouch x20
Scroll of Dragon's Lair x5
Runner-up (2nd place)
Atlas Ore x500
Star Stone Pouch x10
Scroll of Dragon's Lair x3
Consolation Prize
Atlas Ore x100
Test your mettle and prove that you are worthy for the seasonal tournament this Sunday.
Note: Rewards will be given on Wednesday
  Good luck, Atlantians!
Regards,
Atlantica Team