[EVENT] St. Patrick's Day Event!
[
]
This month we acknowledged the religious legacy of Saint Patrick who spread Christianity. 
His day is a cultural and religious celebration reminiscing his historical missions. 
Let's feast and celebrate St. Patrick's Day in the world of Atlantica, exciting rewards wait for those who participate during the event period.

EVENT LOCATION: (Outside Town)
[
]
EVENT MECHANICS:
[
]
1. Proceed to any of the event location to grind for "Four Leaf Clover".

2. When Atlantians have enough "Four Leaf Clover", they can exchange it to NPC Green Foody located at Rome Gate.

*Take note that Atlantians can only purchase the specific items once.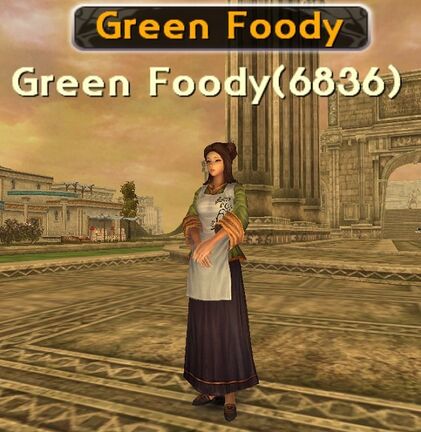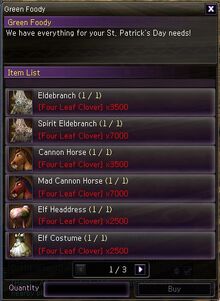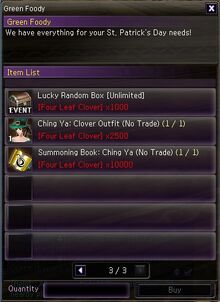 3. There are also items that Atlantians can purchase as many you want, like the "Paint Puzzle Piece"

4. Get a chance to complete this Puzzle Board when you purchase "Paint Puzzle Piece".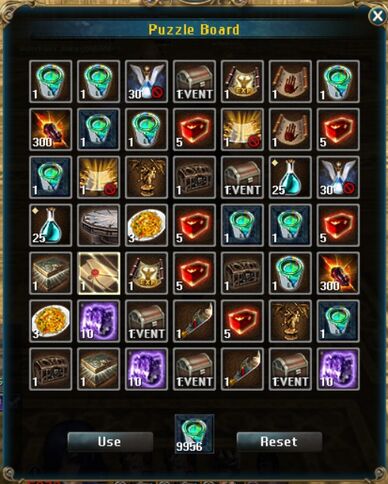 5. And lastly, the St. Patrick's Costume [EVENT] and more exclusive items for everyone.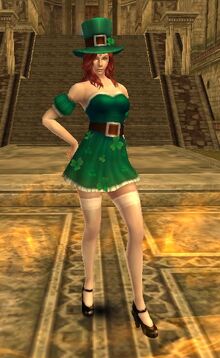 EVENT DURATION:

[

]
March 14 to April 11, 2019.

St. Patrick's Day Sale!!

[

]
Spring Random Box 10 + 1 (-17% Off!)

Limited Premium Box (-17% Off!)

Phoenix Card 5+2  (-17% Off!)

Inferno Box 5+1  (-17% Off!)

Arachnid's Treasure - 777GC (999)

Gold Mars Rider Box - 777GC (999)

Hwarang's Secret Armory 777GC (999)

Stolen Heart - 777GC (999)

Ariana's Treasure - 777GC (999)

Tarkan's Spoils - 77 (99)

Hong Gil Dong's Satchel 77 (99)

Okuni's Closet 77 (99)

Tarkan's Book Box [III] - 777 (999)

Sheriff's Book Box [III] - 777 (999)

Jeon Woo-Chi's Book Box - 777 (999)

Warehouse Scroll (90D) - 777 (999)

Neo ACA-II Search Robot License (30 days/No Trade) - 777 (995)



Have fun and enjoy!
Atlantica VALOFE Team