Spring Blossom Festival 2021
[
]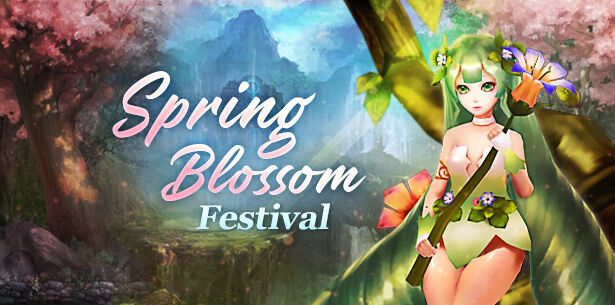 Tis' the season for flora to stretch their branches and bloom!
As part of our celebration for the Spring Blossom Festival, take part in helping your fellow Atlantians free the unfortunate Acong Trapped in Ice during the wintry ordeal.
Along the way, you might encounter Potted Cherry Blossoms welcoming the beginning of spring! Their seeds would prove useful!
Rescue these Acongs and collect as many Spring Seed Pouches as much as possible and exchange their drops to our friend the Spring Gardener to get amazing blooming rewards!
Have a Flowery-Filled Spring Festival!
Event Duration: April 15 - May 06 (apparently extended until May 13 -- no info from Valofe)
Event Mechanics:
1. Character must be at least level 50.
2. Attacking monsters will give you a random chance to encounter event monsters that will drop event items.
2 types of event monsters
1.Acong Trapped in Ice - This event monster will drop Crystal Tear
2. Potted Cherry Blossom - This event monster will drop Spring Seed Pouch.
Note: You can exchange these event items to the Spring Gardener located in Rome for awesome rewards!
Here is the rewards list: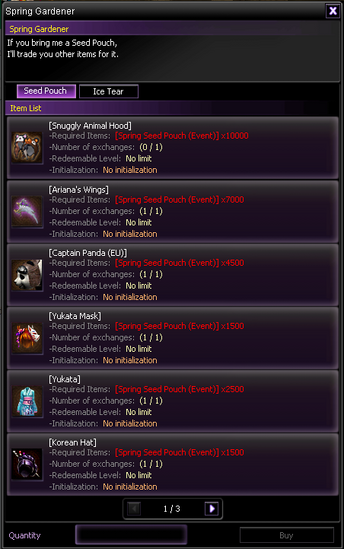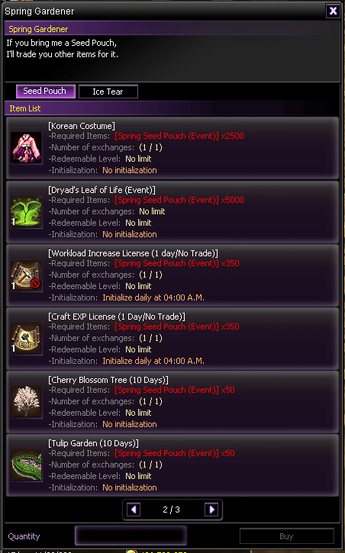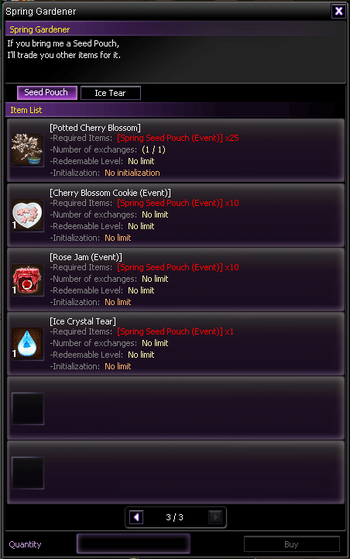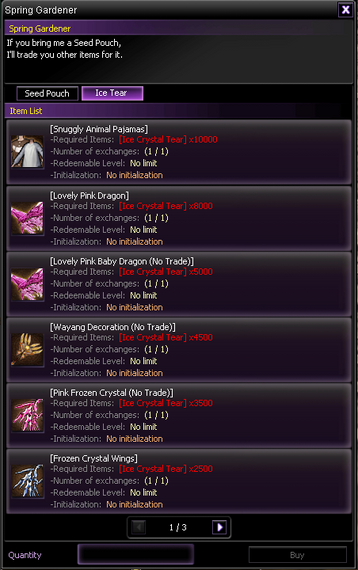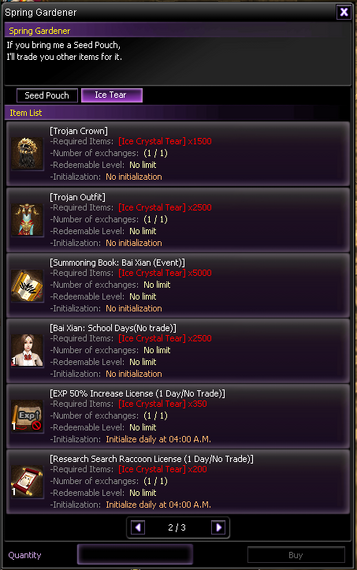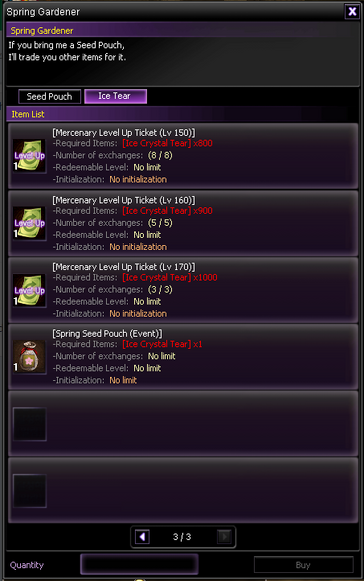 So what are you waiting for?! Start grinding!