Spooky Halloween Accessories
[
]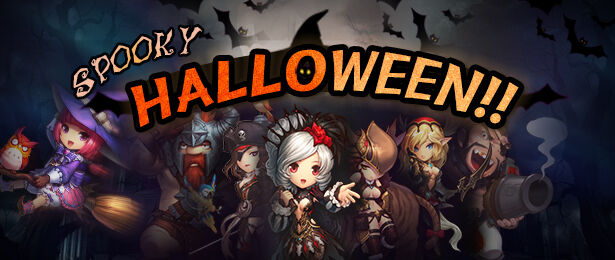 How to upgrade your SPOOKY HALLOWEEN ACCESSORIES that you get from the Spooky Halloween event?
• You need to kill the boss monster Elizabeth's Phantom from Misty Graveyard. You will get awesome rewards from the boss monster. NOTE: You need a Misty Graveyard Key to access the map for the boss field.
- How to get a Misty Graveyard Key?
• Just exchange 1000 Pumpkin bomb to Halloween Specter NPC Exchange.


• You will need 2000 Pumpkin Bombs (You can get them from killing monster from Spooky Ghost Town).
• Go to Halloween Specter NPC Exchange and buy an Accessory Upgrade Ticket for 1000 Pumpkin.


• You need 2 Accessory Upgrade Ticket to upgrade Halloween Accessory to Spooky Halloween Accessory.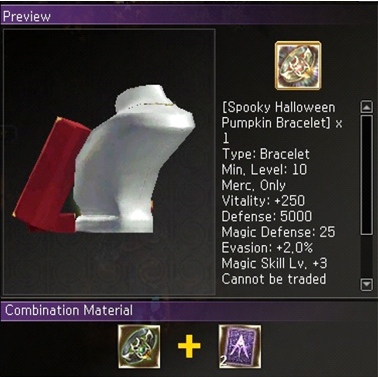 Spooky accessories can only be enchanted with enchant stones.

Spooky accessories cannot be enhanced with Atlas Ore or Atlas Ore E.

Spooky accessories cannot be enhanced with enhance stones.

• Limit enhancement for spooky accessory is up to +4.

- Preview of +4 Spooky Halloween Accessories: