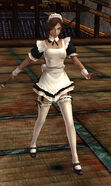 Mercenary Skins changes mercenaries' looks, but also add the ability to permanently add stats to each mercenary equipped with a skin.
A Mercenary Skin can be obtained from NPC Erin, in Rome's Bazaar using a Mercenary Skin Coupon. You can also find some on the Market.
It takes 5 Mercenary Skin Enhancement Stones or 10 Atlas Ore to change stats.
Each Stat goes from I to V.
Main Characters have a similar ability to change appearance using Clothes and apply stats to clothes using Atlas Outfit Stones.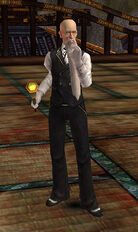 How to Equip a Mercenary Skin
Edit
Open your Inventory.
Select the mercenary the skin is assigned to
Right-click on the mercenary skin to equip
Select the Mercenary Skin tab
Choose the skin you want to apply, then click Apply
To remove the skin, click the Default button on the Mercenary Skin Tab
Notice:
Please note that these are single use items. The skin will be applied to only one mercenary. If you fire the mercenary, the skin will also go with it.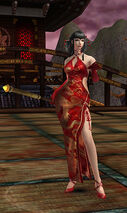 Adding Stats to a Mercenary Skin Edit
Locking Stats
Edit
Some Mercenary Skins can have 2 stats. When you first add stats to a skin, it will only add 1, then 2 after a few tries.
You may want to try for better stats, but not give up a desired enhancement you've already gotten. No worries! After you unlock more than 1 stat on your skin, you can Lock it to save it, while enhancing other stats. It costs 10 Mercenary Skin Enhancement Stones or 15 Atlas Ore to lock a stat while enhancing the other.
NOTE: Two of the same stats cannot stack. If you've saved a dexterity stat, and a new one comes up after locking stats, then that stat will not apply.
List of Mercenary Skins
Edit
List of Mercenary Skins (No Trade)
Edit
Mercenary Skins were added with the Mercenary Skin update on Sept. 24, 2015.