Meet Jessica: The Bounty Hunter
Edit
Atlantians!
Edit
Just in time for the 4th of July, Jessica, the infamous Bounty Hunter is now for hire during this year's Freedom Park event. Exchange 200 Freedom Flyers to NPC Patriotic Acong in Rome to hire the relentless power saw fortune-hunter.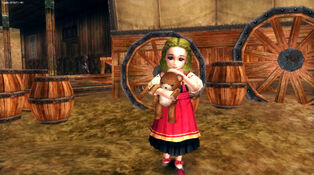 Born in North America, Jessica enjoyed a typical childhood with her loving parents. The memories she has of them are fond, but unfortunately she doesn't have as many as she would like. At a very young age, Jessica's parents were murdered, and without any immediate family, she was left orphaned. The rest of her childhood was spent living from home to home with locals who were kind enough to take her in after hearing her tragic story.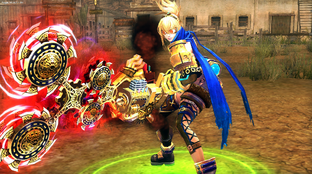 As she grew into her teens an overwhelming instinct to avenge the death of her parents began to grow in her, and quickly became her life's purpose. Now an adult, Jessica has made a living collecting bounties in North America, and during an investigation of her next bounty in Rome, found that her parents killers were still alive and hiding out near the Bloody Dust Bar in North America. In the pursuit of vengeance, and some extra cash, Jessica is now willing to team-up with you in order to achieve her ultimate goal: ensuring that those who ruined her childhood meet the same fate as her parents, with the force of her power saw.
Base Stats & Skills
Edit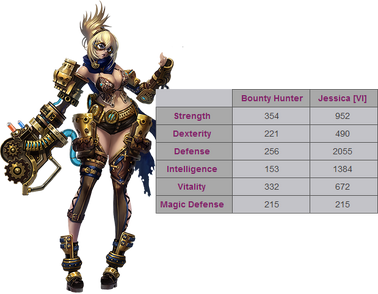 Drives through a column of enemies with your power saw.
Morale Boost
Edit

Restores MP to a row of allies.
Blood Vendetta
Edit

Vengeance drives you, increasing attack power, accuracy, and critical in exchange for health. Nullifies stunning magic.