FREEDOM PARK
[
]
We will now commence the opening declaration of FREEDOM PARK. Let's celebrate the independence day at the world of Atlantica. The event dungeon will be open to all Atlantians, gather your friends and help Luna with her request to defeat the monster inside the dungeon.
Event Duration: July 11, 2019 to August 8, 2019 -- extended to August 22
Event Mechanics
[
]
Once a day, players will receive 1 Freedom Park Ticket (1 Hour/No Trade) if accumulate an hour of log in time daily.
To get more tickets, players can use Freedom Flyers to exchange with the Merchant Acong located at Rome Gate.
Once the player uses the ticket, Freedom Park can now be access located at New York.
Help NPC Luna with her quest and earn lots of Freedom Flyers.
Once the players have accumulated enough flyers, they can exchange them to Merchant Acong.
NPC Merchant Acong: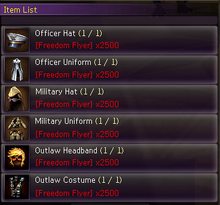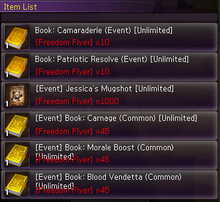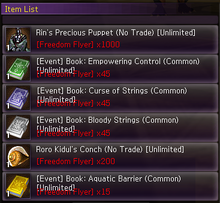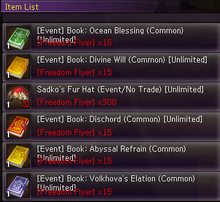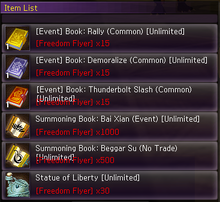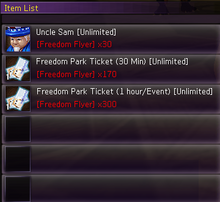 What are you waiting for, login now and start collecting Freedom Park Flyers.
Cool and amazing rewards awaits you.