Cupid's Grace
[
]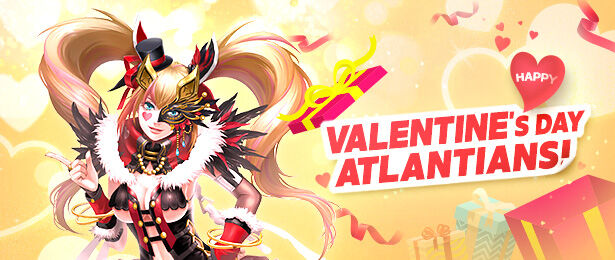 Hello Atlantians!
Share the moments with your precious one this month! Let's make everyone feel special in the world of Atlantica.
Love Power! 

• EXP. Boost 200% up
• Crafting EXP 175%
• Battle Buffs (Attack Power and Def +25%)
• February Weekends Giveaway
Note: Love Power is only availble during weekends for the month of FEBRUARY
February Weekend Giveaway!
Get items on specific times, be sure that your character is online!
February 15 and 16

February 22 and 23

February 29 and March 01

See you in-game and have a great weekend!
Atlantica Ops Team