The Automaton (Gigas) is a grade A Cannon Mercenary.
The Automaton is half-soldier, half-weapon. Created by Atlantians, it has an Oriharukon core that supplies it with unimaginable power.
When its allies are wounded, it heals them with a Healing Pulse. When enemies are in sight, it destroys them with the Arms of Atlantis. And in close combat, its Oriharukon Core boost its stats to make it even more formidable.
Overview
Edit
Gigas is an excellent cannon merc that can add Stun pressure and high damage to your formation even with low level or no skills (which can be pricey).
Gigas is also one of the top healers in the game, with the only AoE heal in Atlantica.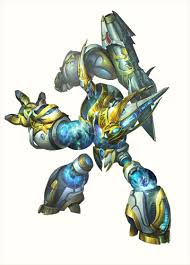 Characteristics
Edit
Attributes
Edit
Basic Attack
Edit
Recruitment
Edit
Upgrades
Edit
Multi-Hued Soul Crystal and Multi-Hued Soul Jewel.
This Mercenary can use these Magic Skills:
All 3 of the Automaton's magic skills were updated to scale with the level of the mercenary in the Perils of Avalon Update.
Assaults the enemies with the superior technology of Atlantis (AoE).
Releases and burst of energy to Heal allies (AoE).
All Cannon mercenaries' Attack Power, Critical and Multi-Hit rate increases (AoE).