Atlantica Online Year End Blessing!
[
]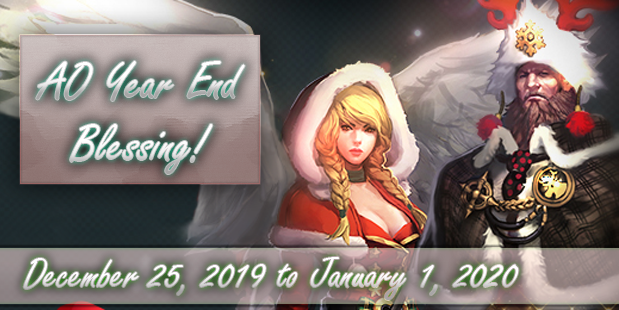 Greetings Atlantians!
Everyone is excited since it's that time of the month! Atlantica Year End Blessing has arrived!
Year End Blessing Events
1. Resting EXP. Boost 300% up
2. Diary EXP. Boost 300% up
3. Winner Gift Box Event
4. Jackpot Hourly Raffle (AT Day Jackpot Gift)
5. Party EXP Multiplier x2 and x3
6. EXP Bonus Time 300%
7. Crafting EXP 300%
8. Battle Buffs (Attack Power and Def +20%)
9. AT Day Sale (Mercenary, Legion, Books and Atlas Ores)
10. Atlas Ore 50% discount!
11. Atlas Ore Enhancement 50% discounts!
See you guys soon and have a great holiday!
Atlantica Team