AOWC GRAND FINALE GUIDELINES

[

]
ANNOUNCEMENT
Oct. 15 2019
Attention ATLANTIANS!
Good day to everyone!
AOWC, the tournament with Atlantians from around the globe, is finally coming to its conclusion!
In this final match, the host, the Indonesian AO, as well as the powerful Atlantica Masters of Korean, Japanese, North American, European and Thai servers, will gather in this final venue.
As of now, our competitors are already testing their character setups on a special AOWC-only battle server. These representatives are chosen from thousands of players around the world who have competed for the qualifiers, the final competition is expected to be intense!
We will be broadcasting the competition in English through VFUN YouTube channel on VFUN, so please watch it.
AOWC 2019: The Finals

Date and Time: 19th of October 2019, 5 PM Jakarta time (3 AM US PST, 10:00 GMT)
Place: Grandaria Mall Exterior Stage in Jakarta, Indonesia
Order of Events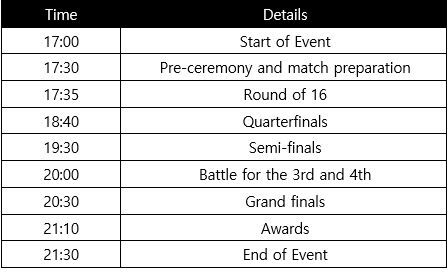 (Time and details might be adjusted depending on the event's current situation)
Cash Prizes and Merchandise

•A motorcycle raffle draw will be conducted with the audience.
•Other raffle draws and gift packs are also provided for the audience.
Streaming
To provide vivid and full-gameplay situation of the event, we will be streaming the event to users through our official VFUN VALOFE Youtube Account
Follow us on:  https://www.youtube.com/channel/UCBOhYvVCI0InwSoyCWsbPZw
Casters:

•Barnak: Atlantica NA Player, AOWC competitor and commentator
- Stream channel: https://www.twitch.tv/barnaktv
•Gab: Guest Commentator
Top 16 Finalists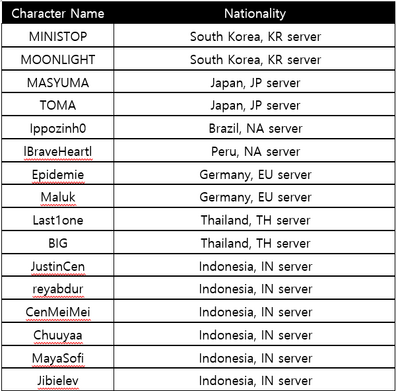 Character Names are localized in English
•Six Indonesian representatives are assigned in respect to the host country.
•Two representatives are assigned for each other service areas, respectively.
Who will be the hero of this long and much awaited AOWC Odyssey? Let's cheer and support our representatives!
Thank you!